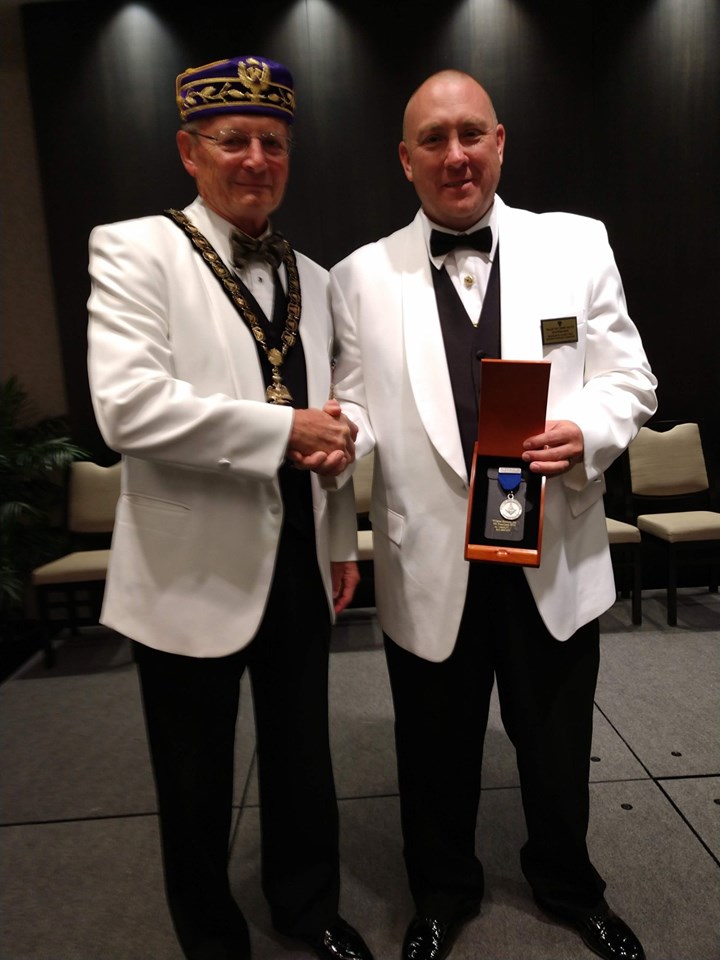 Congratulation to brother Doug Ligget on being awarded the Scottish Rite service to Masonry medal at the 2019 Council of Deliberation.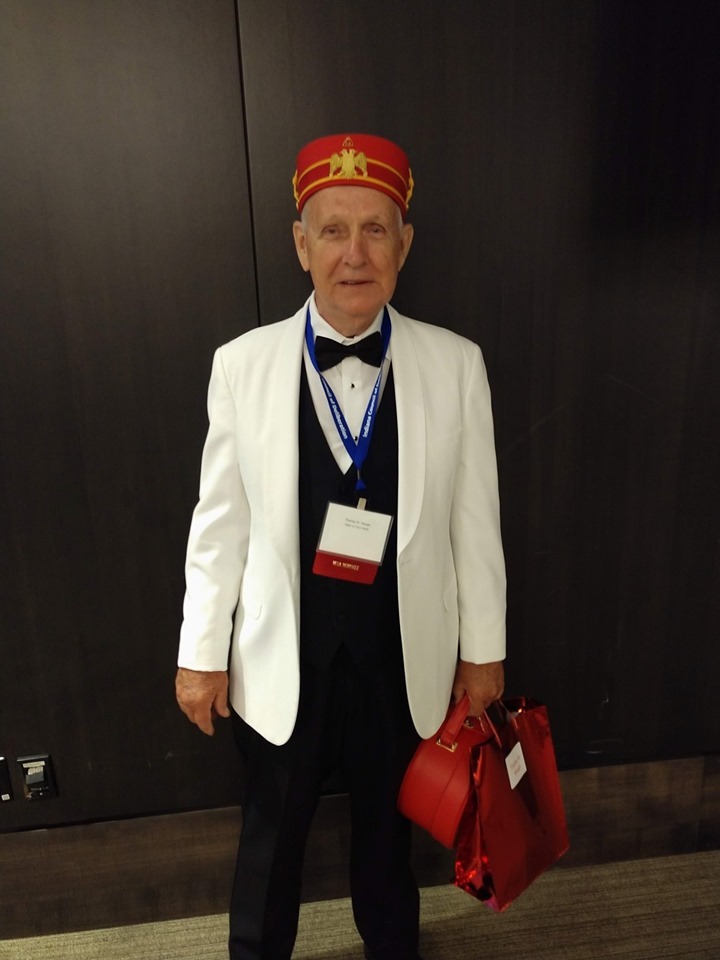 Congratulation to Brother Thomas W. Waugh, MSA on receiving his MSA at the 2019 COD held in Terre Haute this year.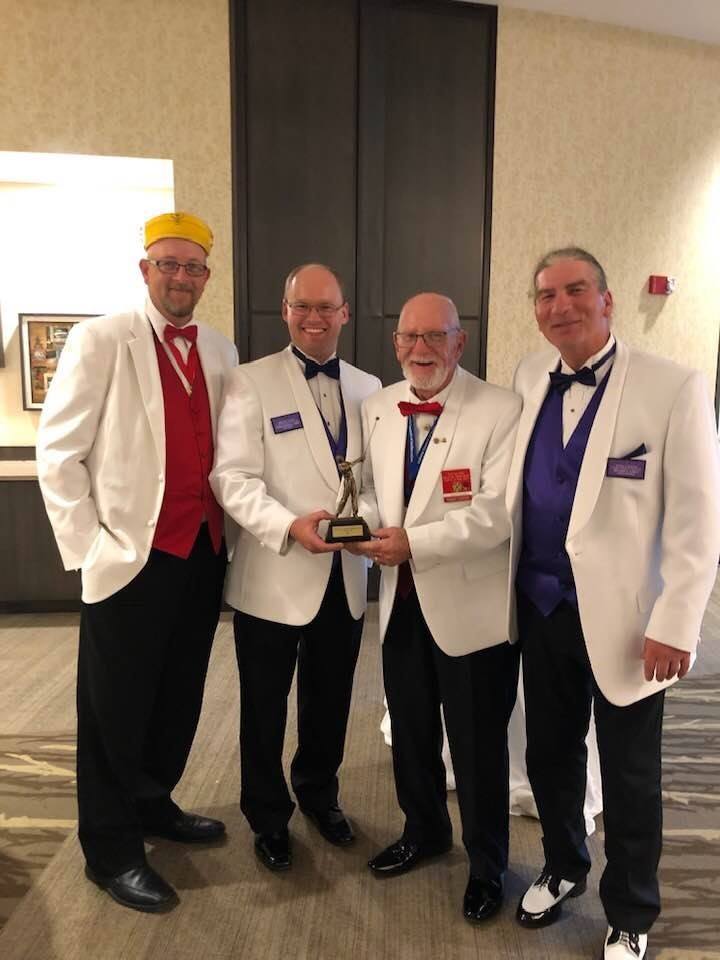 Congratulation to the 2019 COD winning Golf team from the Valley of Terre Haute with a score of 10 under! Brothers Jason Smith, Chris Jena, Randy Porter, and Bill Lynch.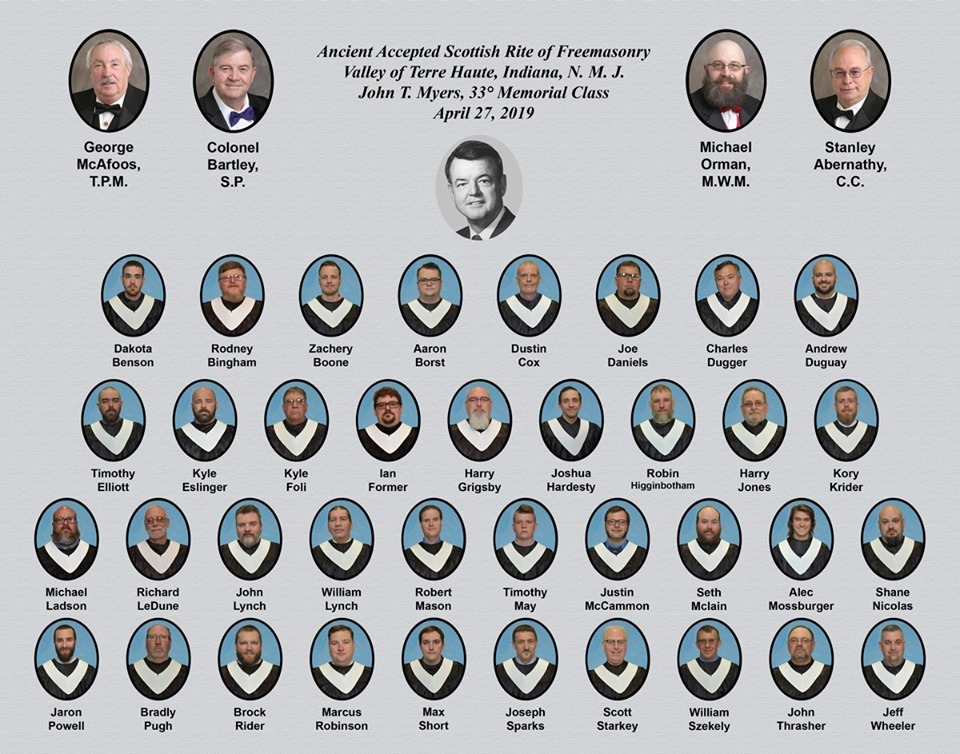 John T. Myers Memorial class.
Congratulations to our new Scottish Rite Brothers!
Valley Calendar
2019 Fall/Winter Schedule
June 5th ................................... New Officers Training
June 12th………….…………… ........ Stated Meeting
June 18th……………………….. Production Meeting
June 28th & 29…… .. Indiana Council of Deliberation
July 11th……………………………. . Stated Meeting
September 14th……………………...... Family Picnic
September 11th………………………....... Stated Mtg
September 16th ……………………. Fall Golf Outing
September 20……………………….. . Valley Fish Fry
October 14th……………………….. .. Stated Meeting
October 27th………………… Fall Convocation
November 14th……………………… Stated Meeting
December 1st……… ... Children's Christmas Program
December 10th……………………. ... Stated Meeting
December 31 ………. New Years Eve Dinner Logan's
January 8th …………………………. Stated Meeting
      The contact form can be used to contact the Valley of Terre Haute. An Email is sent directly to the Executive office. If you know of any Lodge Degree work, Special events, fundraisers, stated meetings etc. please let us know so we can add them to the calendar above.
If you know of a brother or someone close to us who is sick, who is in need, or has passed please let us know.
If you have a new phone number, email, or regular address change let us know.
If you are a Master Mason in good standing, and wish to Join, or wish to have more information about the Scottish Rite please let us know.
Contact The Valley of Terre Haute AASR Office 
Our Vision:
"We will strive to be a fraternity that fulfills our Masonic obligation to care for our members."
Our Mission:
-Inspire our members by emphasizing our Core Values: Reverence for God, Devotion to Country, Integrity, Justice, Toleration and Service.
-Ensure that activities are convenient.
-Provide enjoyable programs and fraternal fellowship.
Our Core Values:
-Reverence for God
-Justice
-Toleration
-Devotion to country
-Service
-Integrity